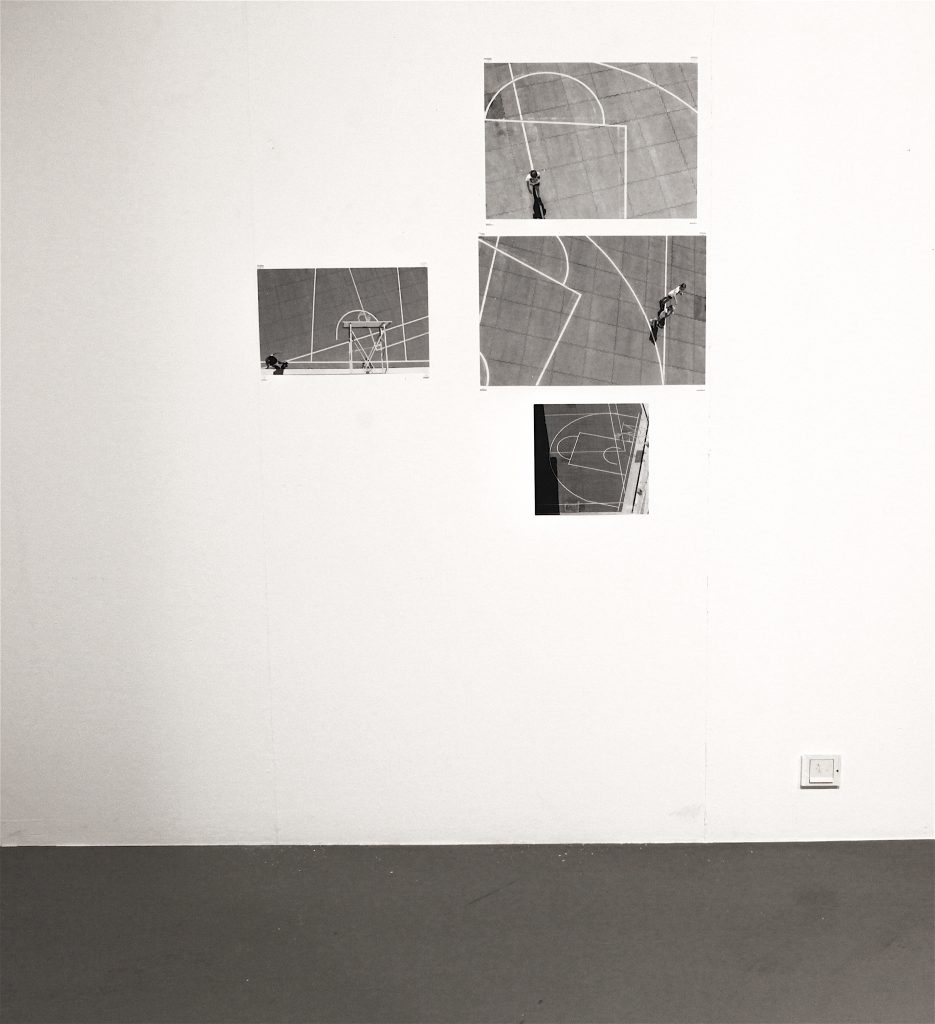 we all walk on line(s) deals with the initiation and restriction of the individual reflexion, reality and spectrum of action. The medium of photography functions as a critical display referring to the stringent structure of individual «movement» on preset lines and processes of thinking related to the social and cultural context.
The individual blindness and the permanent aim for an individual goal lead even more into supposedly subjective decisions which indeed already follow straight-lined directions.
Furthermore the titel we all walk online(s) refers to the daily process of the present digitalization and globalization – lines as a sign of leaving human (data-)traces and their naive acceptance.